Vibrant Designs Using Paper
An English designer, Lobulo caught attention with his splendid paper made Saint Darth Vadar, a design created for Göoo Magazine. Darth Vadar, the imperial officer, his helmet, his armor, and his costume, everything about him created by Lobulo is highly astounding. This is perhaps the most laborious and appreciable art of Lobulo. The beetle in the image was never so fascinating, its eyes, head, stings, forewings, and its segmented body were never so entrancing before. The craft covering the bees, butterfly, and other insects is named as Cut into Sections.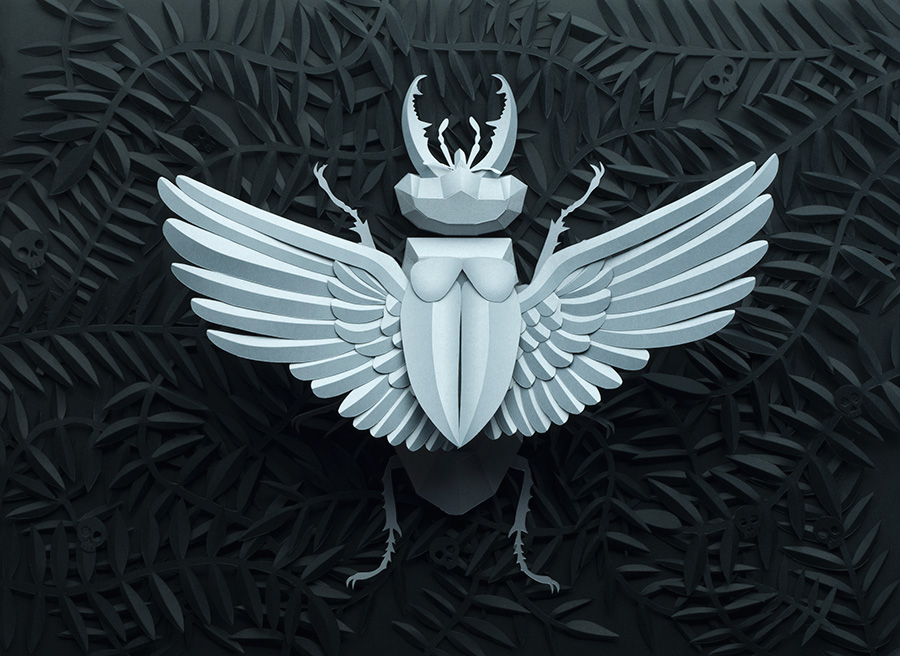 The chart paper, cutter, scissors, pencil, ruler, glue, mats, cardstock, knives are the best companion of the artist. It's a time consuming art with equal perfection and competency. Lobulo's work is not the one which is done in minutes as shown in the demo videos. Firstly, it is created in mind, and then the idea is inscribed on a paper with the help of the pencil. The size and shape of the craft, its measurements, graphs and all this is first printed on the paper and then designed as a papercraft. The other tremendous and the nifty stuff deliver the acuteness and the competency of the artist.