The former president of Azerbaijan named the cultural center of Azerbaijan as Heydar Aliyeye cultural center which is a project by Zaha Hadid Architects. The cultural center is located in the central part of the city. It has a museum, a huge library and a conference hall. The project has a wider vision and aim which is not limited to just having a well designed modern center for cultural development but also it aims to the expansion of the city of Baku. Hence this cultural center is considered as an expression of intellectual and cultural values.
The project is extended to improve the surrounding of the cultural center as well. This includes a separate residential area within the premises of the cultural center. Along with that, few well designed offices, hotels and an individual commercial center are also the part of this cultural center project. Cultural plaza is also developed within the area where people can come for shopping, to have good food, and great family time. Hence the area is designed in a manner that defines a complete life style that can certainly influence the other residents of the city as well.
The construction of such a modern building in a remote area was a project considered next to impossible as there were lack f building resources in the area. But with the extra ordinary skill set and techniques adopted by Zaha Hadid Architects, the marvelous project became a success.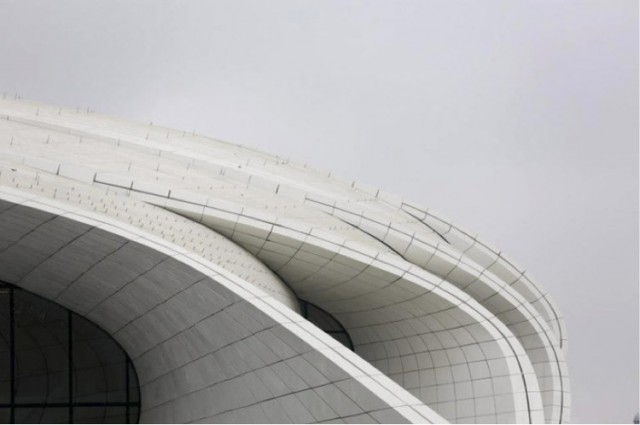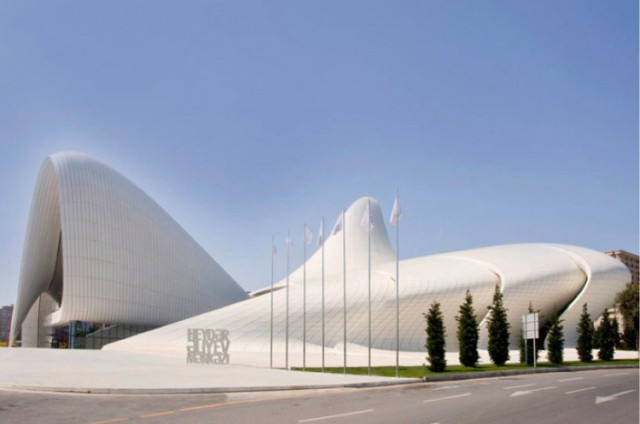 The exterior of the building is not just fascinating but it is also a part of interior surface. The shape of waves smoothly carries stair case inside the building giving its interior a classic and elegant look. Hence the continuous wave offer an amazing view from inside, that compliments the continuous stair case circulation within the building.