A baby is nature in its purest form. Those rosy cheeks, plump body and gurgles lift the heart and bring eternal joy to the parents. Baby pictures are always loved by friends, families and even strangers. When a baby is born, the proud parents share the great news with everyone in the friends and family circles. For relatives living far away, the pictures of the baby are taken and e-mailed. Anna Eftimie did exactly the same, only with a high level of creativity.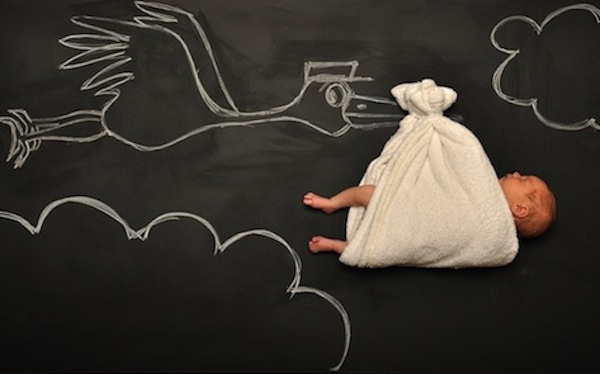 These days, using Photoshop and other softwares to edit and improve photographs is very common. However, Anna and her husband decided to use chalk drawings on a blackboard for background, and various clothes and costumes to add color to the pictures.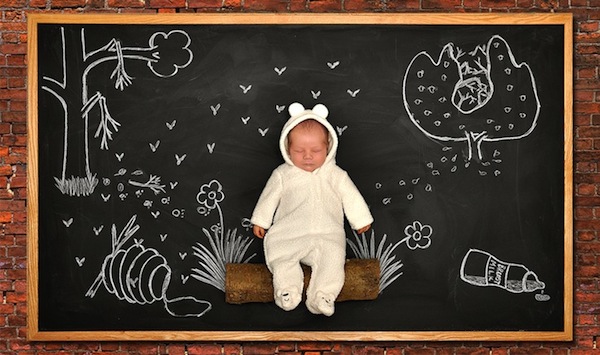 The first picture they took, in which the baby boy is merely five days old, was taken by drawing a flying stork in the clouds; giving the impression of it carrying the baby wrapped in a white towel. Another picture shows the baby riding a skateboard uphill, dressed dashingly. The best things about these pictures is that by using the simplest of things like a blackboard and chalk, Anna and her husband have created beautiful, simple, yet highly creative ideas for the background.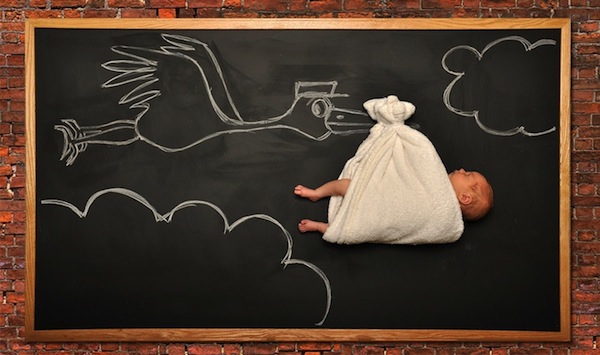 One of the most creative pictures of the baby is the one in which the baby is dressed in a prison inmate's costume; and the background has been drawn representing a prison cell. There are many other pictures in this amazing series; all of which are worth applauding. By taking this creative approach, the parents of the baby have created a memorable photo album; one that will be admired and cherished for a long time. When the baby grows up, he would love these pictures and should always keep them safe as memories of his loving parents.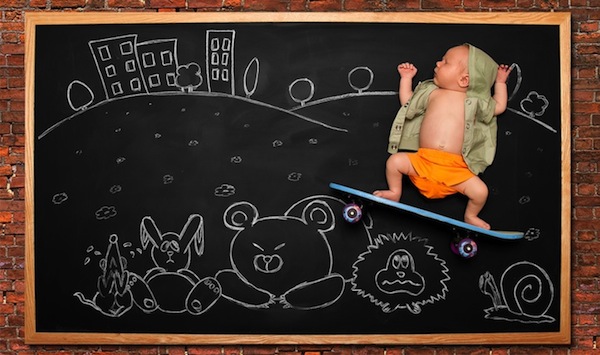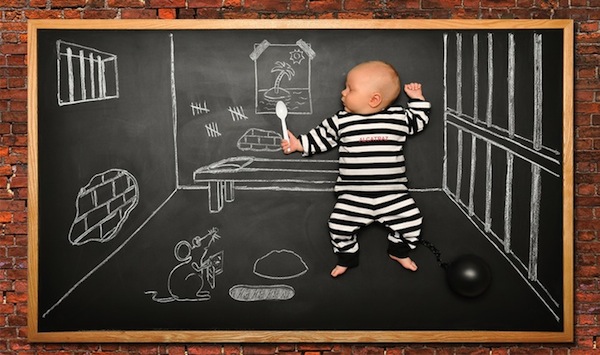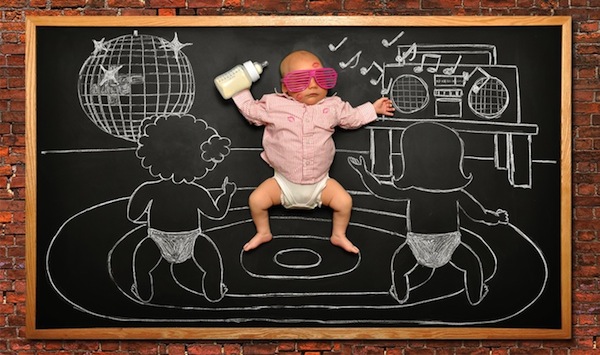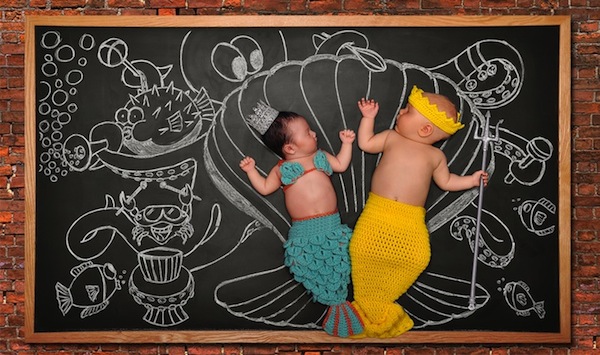 via Anna Eftimie