The moods and behaviors of our young generation are in perfect sync with the attributes of a chameleon. While the chameleon changes its colors according to the surroundings, the youth of today changes its mind about everything within the blink of an eye. They are never sure of anything including the choice of clothes, the cuisines to eat or even the hairstyles to maintain. Every new second brings a new mood and liking/disliking.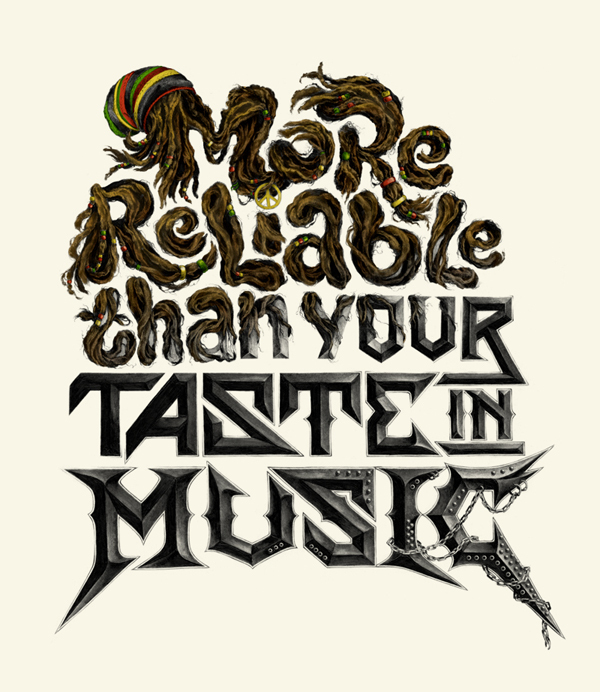 How one would pivot and retain the attention of such unreliable youth? After all, clothing, food and other accessories are a matter of daily routine and can afford fast and temperamental changes. What about a product that involves a much greater retail price? More specifically, how can an automobile retain loyalty of today's youth? Its looks, features and economy are definitely the key components to answer this question. However, another vital elements also required. That particular element is called attitude.
The modern day advertising needs to break the clutter in order to get through to the target market. It has to talk to the consumers, rather at them; and while doing so, it has to do it in a way that best suits them. The new campaign for Honda Brio is a perfect example.
The car with its compact look and features is ideal for the young generation. However, the attitude to the campaign was added using the latest trends in typography. Based on a series of illustrated body copy, the campaign takes the target market by the horns; telling them that the new Honda Brio is more reliable than any of their daily chores. Each visual addresses a separate dilemma faced by the youth in decision making; and in the process it beautifully registers its message that however indecisive you may be at other things, choosing a Honda Brio is a decision you would never regret.
Based on the youths changing moods regarding music, fashion and even carrier, the new Brio campaign adds humor to an already trendy and attractive communication.