Memories do have significance in our life and this fact is elaborated by the Russian artist in her new series of art work. The artist has capture moments from her childhood and stored them in her book paintings. Ekaterina Panikanova has tried to explore a form of art which would actually deal with a subconscious level of the viewers mind. She has discovered a way to explain her art work which reveals this time her childhood moments. The artist has named her series of book painting as "Errata Corrige."
The artist presented her work in an exhibition at Z2O gallery in Rome. It was her first solo exhibition which was initially titled as a Latin name "Un, due, Tre, Fuocco". This series was later renamed as Errata Corrige and is considered as one of the most successful book painting series.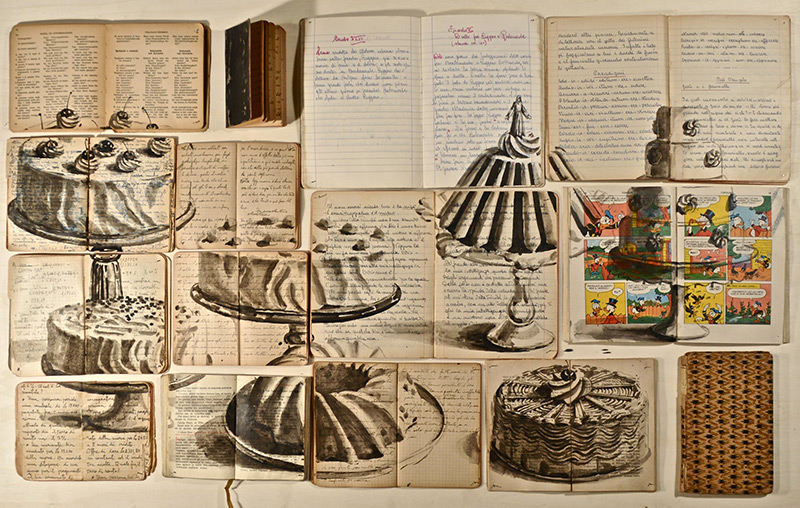 The artist has merged all her aesthetics with her concepts about fine arts and came up with the idea of visualize her childhood memories through her book paintings. Hence this unusual attempt became an impressive one when people got really tangled as they go through the inner most stories of childhood hidden in the book paintings of the artist.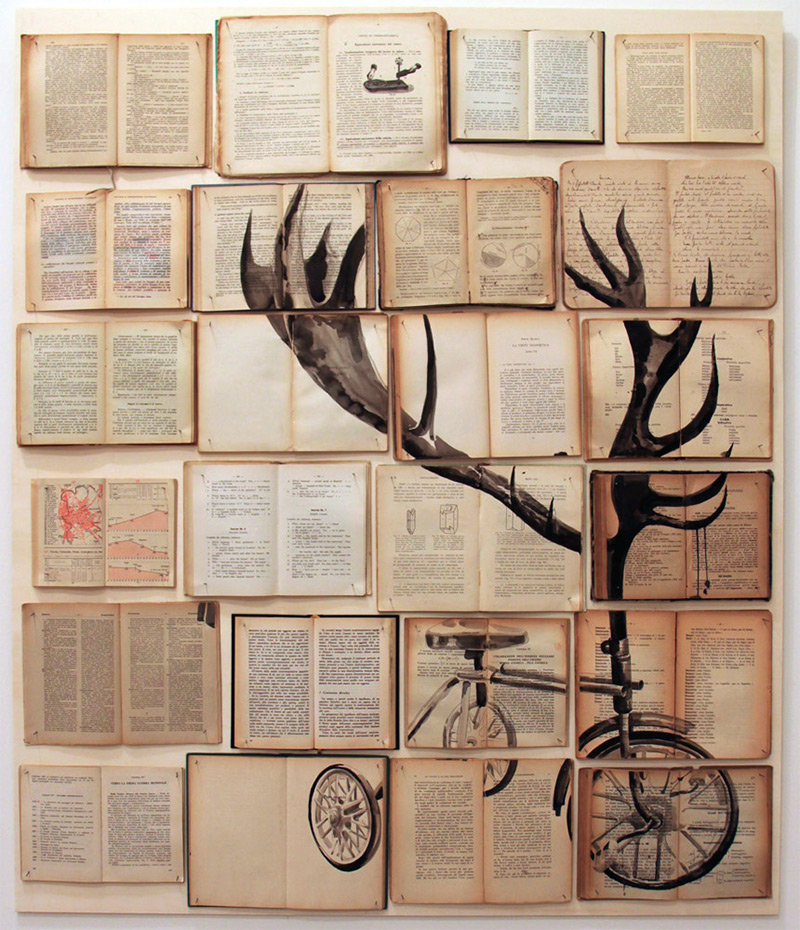 Literal Domination of Sentiments by the Artist
In the book painting series, the artist has used strong emotions to fancy her childhood memories. She has promptly explained her experiences of childhood and has clearly expressed her love and attachment with the lovely childhood she had. Hence it won't be wrong to say that there is a strong bond of artist personal life with her piece of arts.
How the Artist Created Her Series of Book Paintings
Following ideas for the book paintings can be useful for anyone who wants to do book painting. This is how the artist created the amazing series of book paintings;
She arranged all the old books of almost similar size in a square shape or a shape like canvas.
The canvas made up of various books on different topics created an oversize canvas for the artist where she can easily elaborate all her thoughts and ideas.
The canvas wasn't smooth but interpreted surface was to enhance the feel of book painting.
The artist arranged all the books in a way that they look like pieces of a puzzle
She then created drawings and paintings on the whole set of books which were related to her child hood memories. Hence it became a heavy piece of collection of her memories.
The outcome of these book paintings was phenomenal as the paintings appear to be three dimensional and totally unbelievable for the viewers.