The body art known as tattoos is probably at its most popular spot in history. There is yet to be a country found on Earth, whose inhabitants do not include tattooed people. Tattoos are a beautiful way to express oneself. Based on various likings, many tattoo artists around the world have developed their unique sets of skills and have made their names in he filed. Berlin based artist Chaim Machlev is one of them.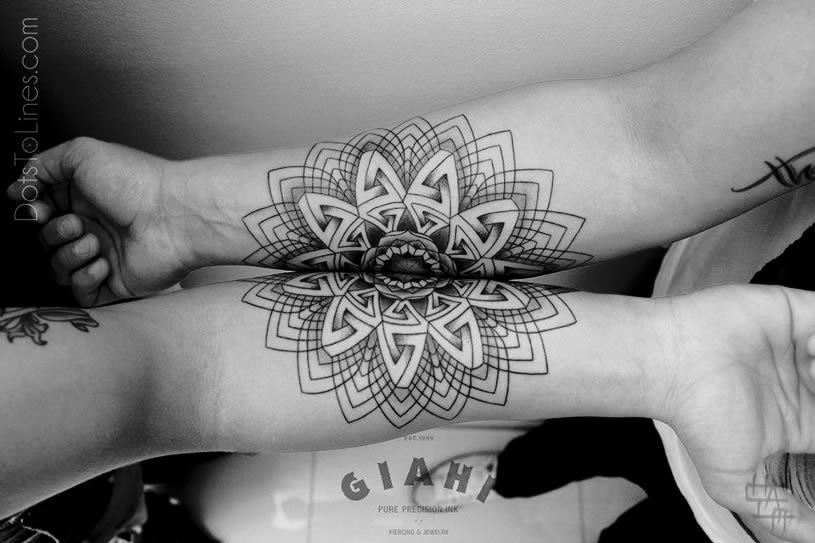 Machlev's work focuses on black ink tattoos, therefore giving him a somewhat restricted domain to excel in. There are many colored tattoo designs seen all around. However, the traditional black ink tattoos still hold their own. Because of their vintage look and color, black ink tattoos are as famous today as they were at the beginning of the tattoo revolution.
Machlev's tattoos are clean and crystal in design, and many of them include 3D effects. One of his designs is a full sleeve of tattoos, consisting of a beautiful pattern of flowers. Another design is for the upper thigh and rib cage area; where clean and symmetrical lines form straight and inverted towers, linked together by two lines. Some solid 3D block designs are perfect for a muscular forearm.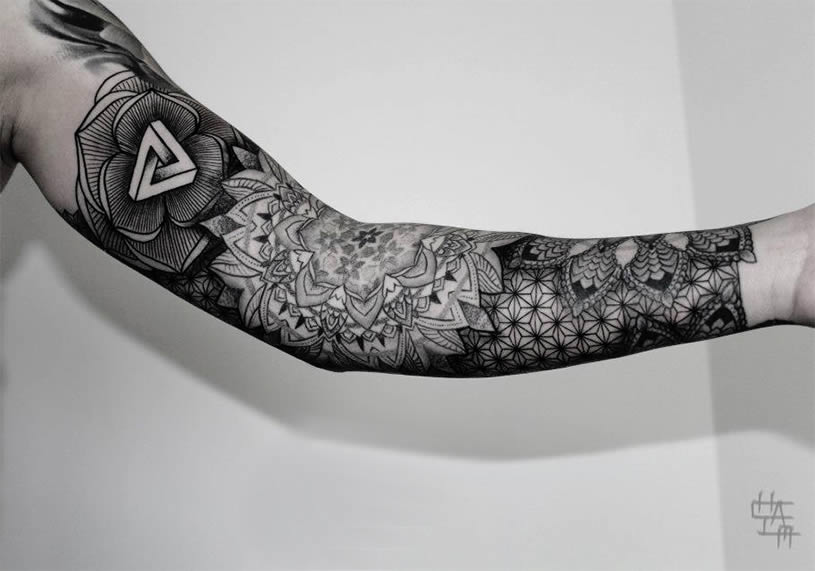 Machlev has used simplicity in tattoo designing, and using his talents, taken it to a whole new level. Some of his designs consist of
just lines; but it is the way these lines are presented that makes the designs look extremely creative and cool. It is not always about complicated images and colors. The creativity of body art can be shown with the simplest of elements. It is the final look that matters. It defines the tattoo artist's potential and; in this case, it is a perfect representation of excellence in simplicity. Machlev's work is right up there with some of the best tattoo designs of the modern era.