Nike is known to always come up with sports gear design that has a wow factor. That said, Nike has always been a front runner when it comes to designing soccer gear and merchandise. Every club or national team on their panel desires unique designs that standout and create a top of mind effect. Such tasks require creativity, commitment and dedication of the highest level. An untrained eye may not be able to see all the hard work that makes up for one final product.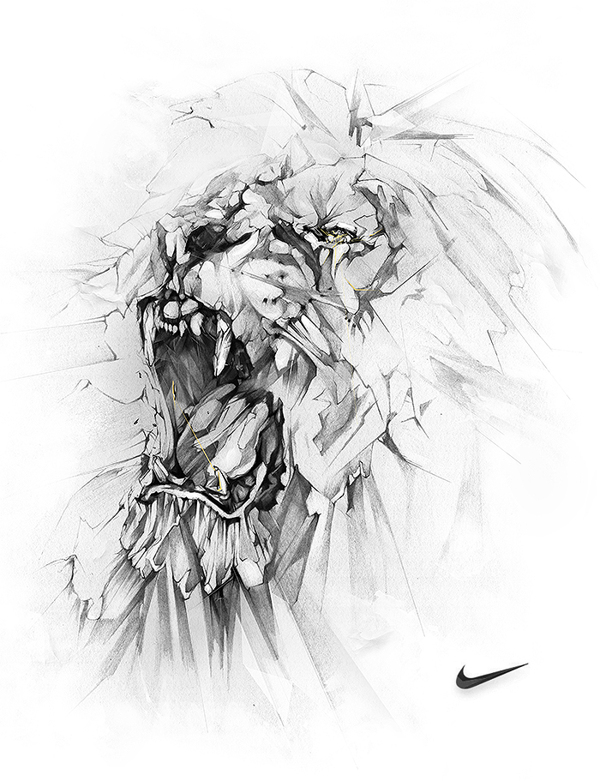 Nike required a new design for the Turkish football club Galatasaray S.K. The club was founded in 1905 and is based in Istanbul. Director Jason Landis was trusted to deliver and he, along with his team, did not disappoint.
Creating an icon from scratch is a very difficult job. The icon for Galatasaray was finalized as a roaring lion. This started the journey of the new icon. The image of a real lion could not have sufficed based on Nike standards. The lion's face was decided to be illustrated. The initial sketches showed the image of a roaring lion, as if made from crystalized ice. The same treatment was given to the Nike swoosh. This triggered a series of inputs with attention to minute details like the size and shape of the lion's canine teeth and the gleam in its eyes.
The beauty of illustration is that the final product, despite its rough appearance, gives a very attractive look. The final look of the Galatasaray icon is a marvel. Printed specially on a yellow background, the black and white roaring lion gives a loud statement: Beware! The king of the jungle is here! Galatasaray and their fans must be very proud of the new icon and will be wearing them with high esteem. Kudos to Nike, Jason Landis and his team!