In the world of tattoo art, the variety of designs available for the picking are beyond what any tattoo artist or individual seeking a tattoo could possibly want. As far as the art of tattoo making is concerned, the human body is quite simply a blank canvas ready to be painted upon. All you need to create a stunning tattoo is a good set of inks, a tattoo gun (and a sterile environment, which goes without saying) and of course, a heavy set of artistic skills.
These days the freedom of creativity in the arts is boundless and the extent to which this freedom can be channelled when it comes to the art of tattoo making is virtually boundless. We will be showcasing a series of different articles on InspireBee that focus on a variety of different tattoo designs, tattoo art and tattoo patterns designed especially for certain specific portions of the human body. While this article does not attempt to focus or restrict tattoo art to any one single body part's tattoo art possibilities and examples, it instead features a very popular and creatively flexible symbol that is very often used in designs for tattoos is various different and experimental ways. The star is a symbol that dates back centuries through cultures, beliefs and civilizations. Starting out as being the North Star and a sacred and divine symbol and various different faiths and religions such as Christianity, Hinduism and many more, the star has been symbolized and customized with different unique alterations to suit the unique belief set of different belief systems throughout history and across the world. While the symbol and form of the star has been modified into variations of it's shape and type of image, it has nonetheless lost non of it's original quality or symbolic value but is in fact based on only variations of the core concepts of sacredness and divinity.
Today the star has come to be one of the most popularly used and world recognized symbols in the world. It has come to represent various different things, scientifically originating from the stars present in the solar system (although the 5-pointed star as we know it has nothing visually in common with stars in space, i.e. massive balls of gas). Stars can now be seen everywhere in logos, games, toys, books, cosmetics and millions of other products and services, representing ideas of playfulness, infancy, fashion, glamour, excellence and several other notions. Therefore it is no surprise to see the star as such a popular element in tattoo art. Below are just a few basic examples of the star incorporated in designs for tattoos.
Star Tattoos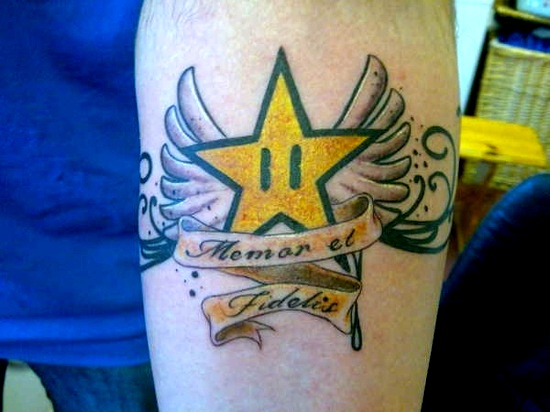 More Information on Star Tattoos
[divider type="thin"]
Star Tattoo on Arm
More Information on Arm Star Tattoo
[divider type="thin"]
Black Star Tattoo
More Information on Black Star Tattoo
[divider type="thin"]
Bass Clef Star Tattoo
More Information on Bass Clef Star Tattoo
[divider type="thin"]
Star Tattoo on Back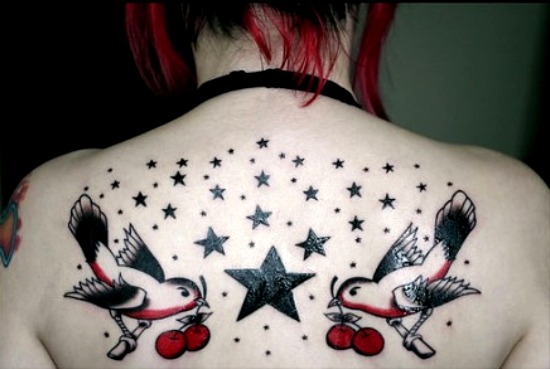 More Information on Star Tattoo on Back
[divider type="thin"]
Flaming Star Tattoo
More Information on Flaming Star Tattoo
[divider type="thin"]
Star Tattoo Meaning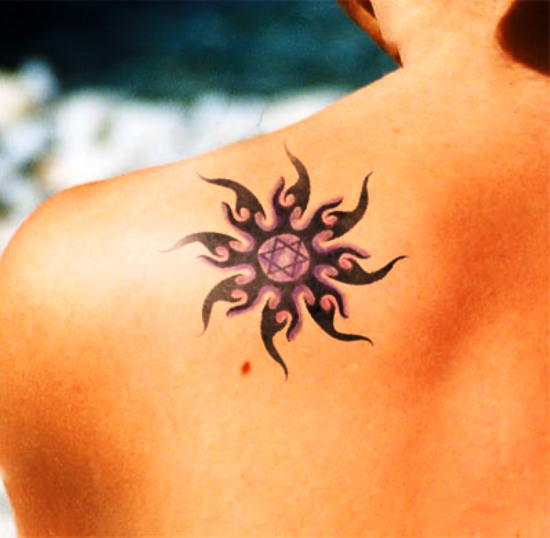 More Information on Star Tattoo Meaning
[divider type="thin"]
Wings of Star Tattoo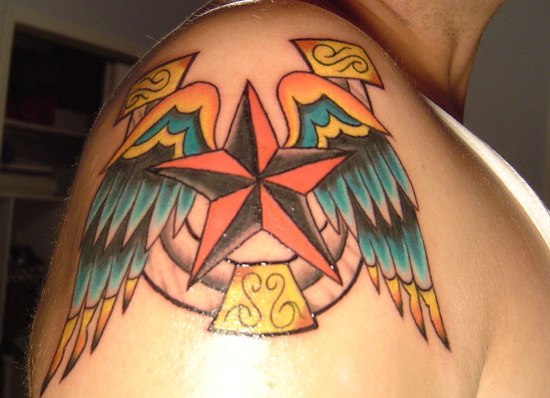 More Information on Wings of Star Tattoo
[divider type="thin"]
Pictures of Star Tattoo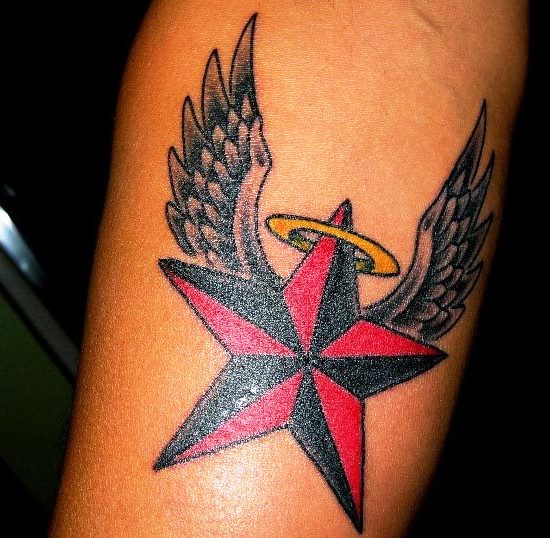 More Information on Pictures of Star Tattoo
[divider type="thin"]
3d Star Tattoos for Girls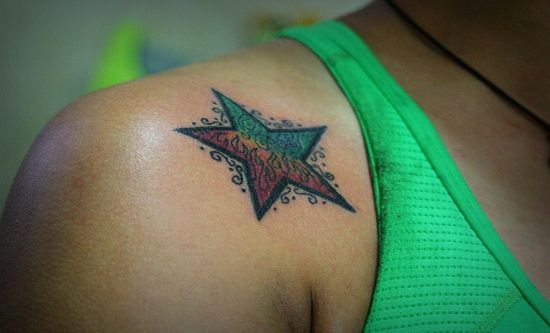 More Information on 3d Star Tattoos for Girls
[divider type="thin"]
Nice Nautical Star Tattoo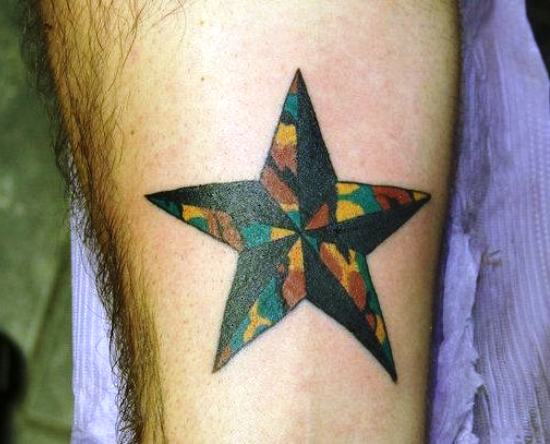 More Information on Nice Nautical Star Tattoo
[divider type="thin"]
Belly Star Tattoos for Girls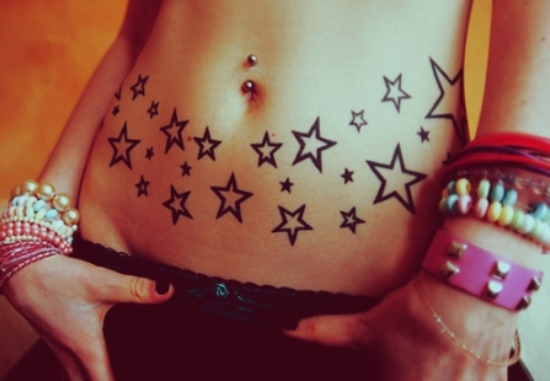 More Information on Belly Star Tattoos for Girls
[divider type="thin"]
Eyeball Star Tattoos
More Information on Eyeball Star Tattoos
[divider type="thin"]
Twin Star Tattoos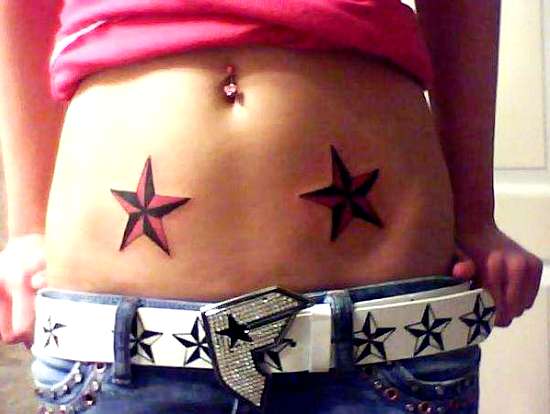 More Information on Twin Star Tattoos
[divider type="thin"]
Banner Star Tattoo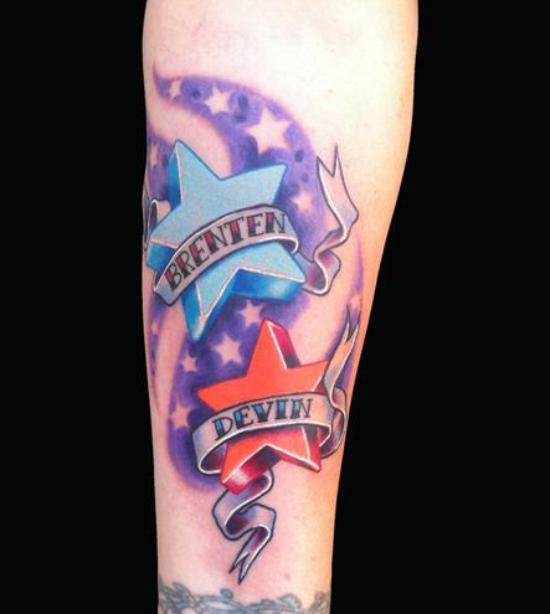 More Information on Banner Star Tattoo
[divider type="thin"]
Side Body Star Tattoo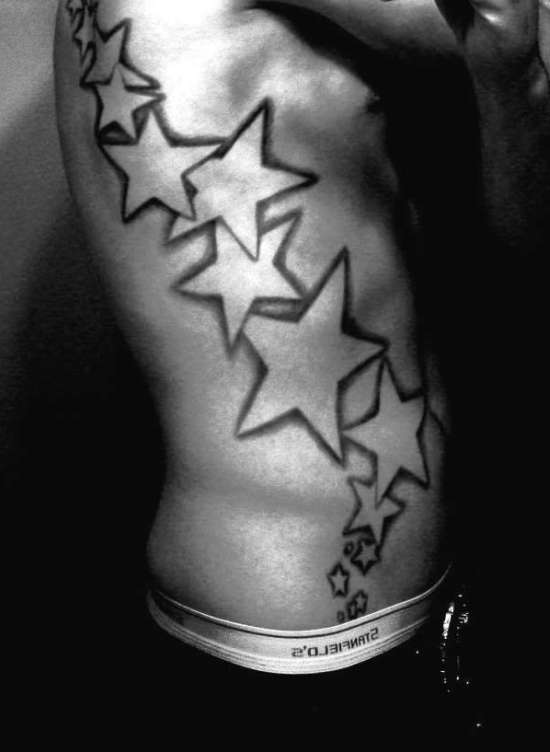 More Information on Side Body Star Tattoo
[divider type="thin"]
Leg Star Tattoos
More Information on Leg Star Tattoos
[divider type="thin"]
Behind Ear Star Tattoos
More Information on Behind Ear Star Tattoos
[divider type="thin"]
Shooting Stars Tattoo Designs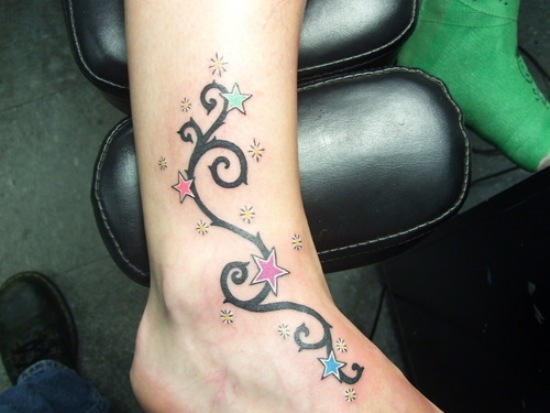 More Information on Shooting Stars Tattoo Designs
[divider type="thin"]
Shooting Star Tattoos