A mother named Queenie Liao is inspired of the similar kind of work done by a child photographer Anne Geddes along with her mother. The artist therefore decided to create a series of her own son's photos which could later turn out to be a gesture of love for his son. Besides the child photographer an inspirational fairy tale also played a vital role in encouraging the mother for this amazing art work.
After the son Wengenn goes to sleep daily the artist use to place him in the center and with household objects, colors and other creative materials, she used to paint his background in a unique manner which could portray the dream of the little kid. By setting such backgrounds the artist is actually trying to have a glance of to the imaginative world of her little one.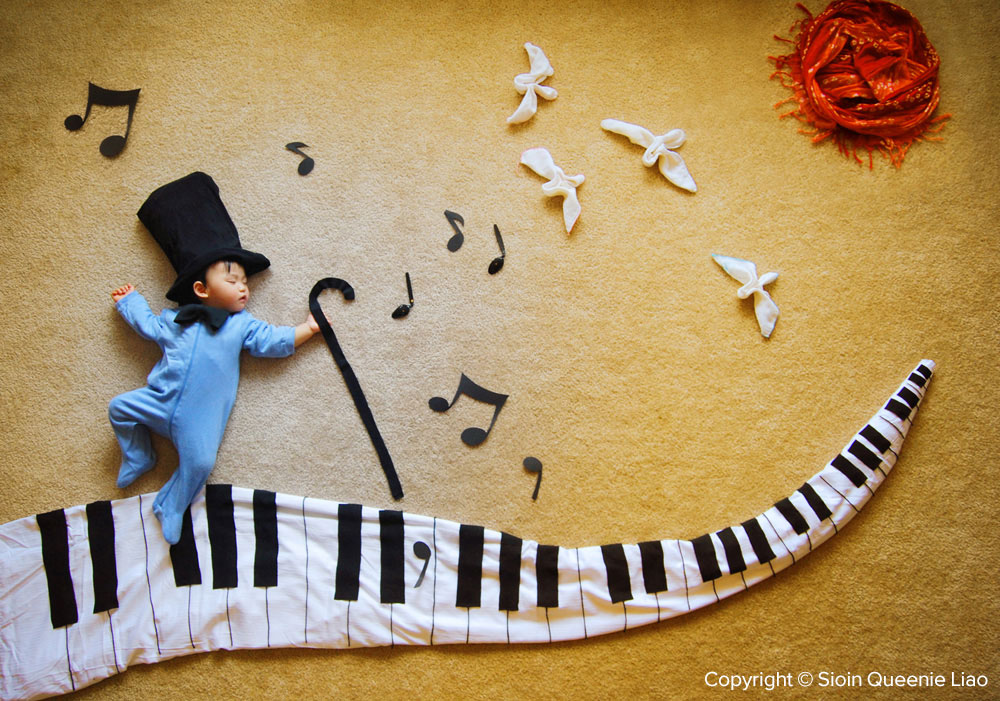 The mother artist gained appreciation for this beautiful and bright art work. She also published the book "Sleepy Baby" in Taiwan in which she has written the details about every picture. The next step for the artist is to publish the same series in English to get an over whelming response by wide audience.
via PelFusion