Hummingbirds can be tattooed in various different postures. Sometimes while in a little flight, while extracting nectar from the flowers, sometimes while flapping their wings. But whatever their attitude is, its amiable in every respect.
Why Hummingbird
Why hummingbird tattoos are popular among the tattoo creators and tattoo lovers. Because symbolizes the light in the dark. It presents the sweetness and the melody in life. It indicates sensibility and reduces negativity from life. An image of wisdom and power to achieve notable success.
Formally, the hummingbird tattoo is for women as it showy delicacy. The addition of different symbols and elements with the hummingbird, a central character brings uniqueness and novelty in your tattoo design.
You might be interested in some of our other articles on Butterfly Tattoos, Flower Tattoos, Couple Tattoos and Dove Tattoos.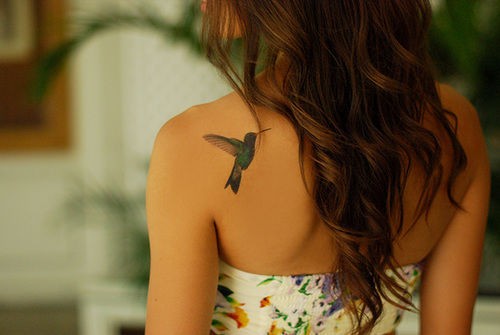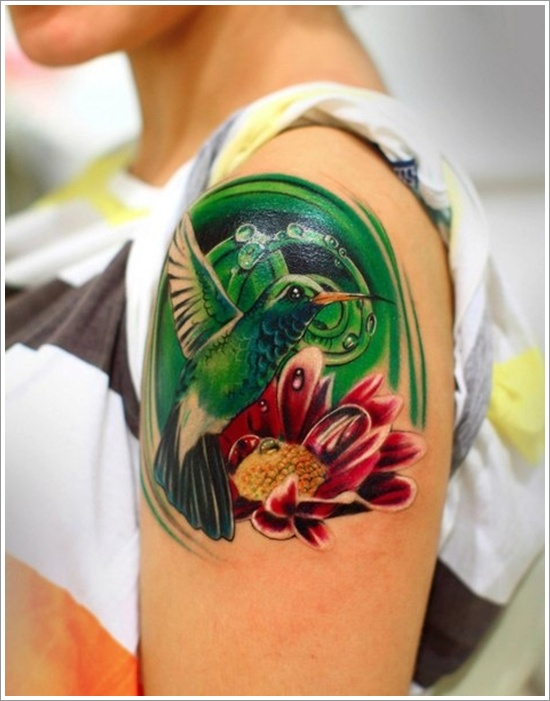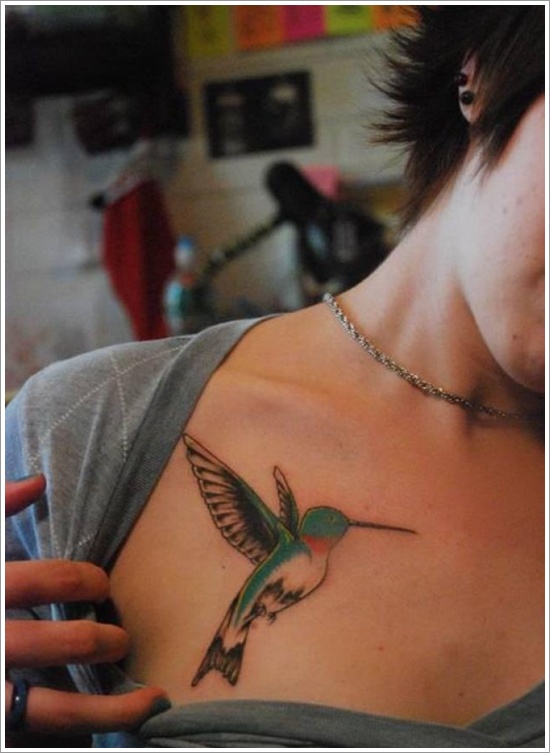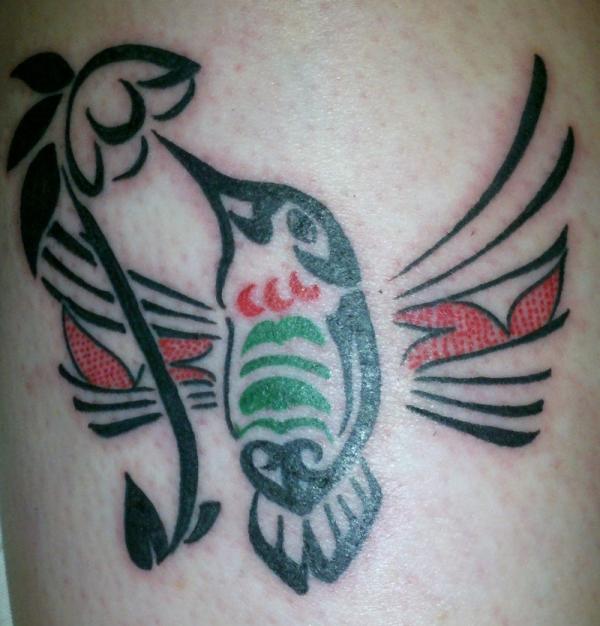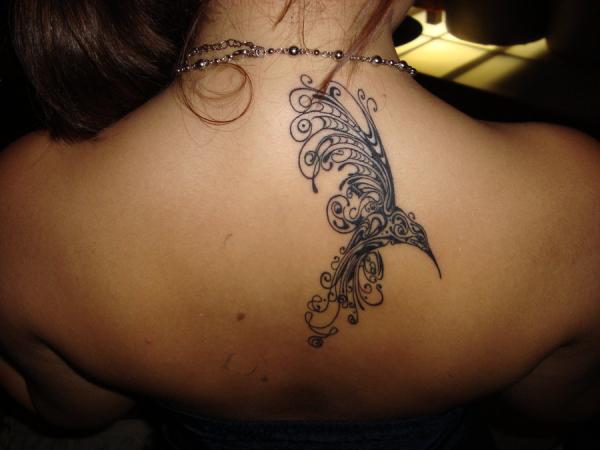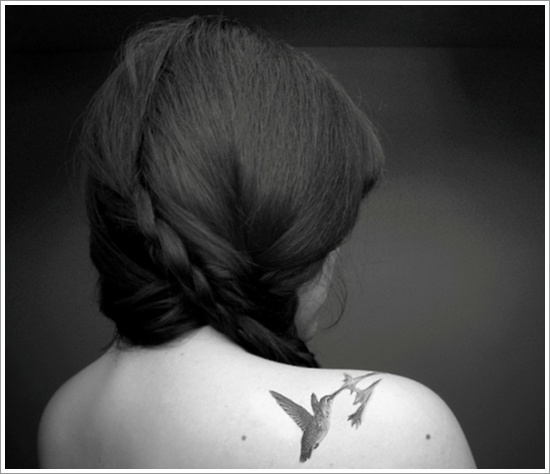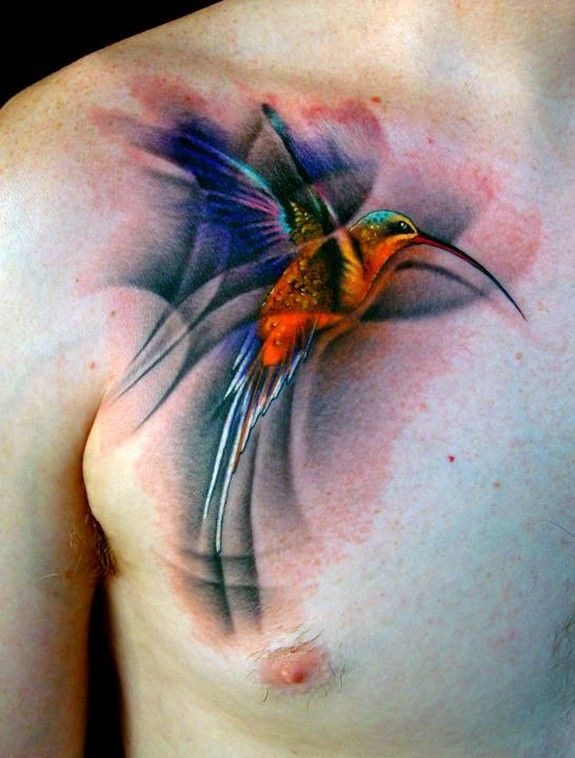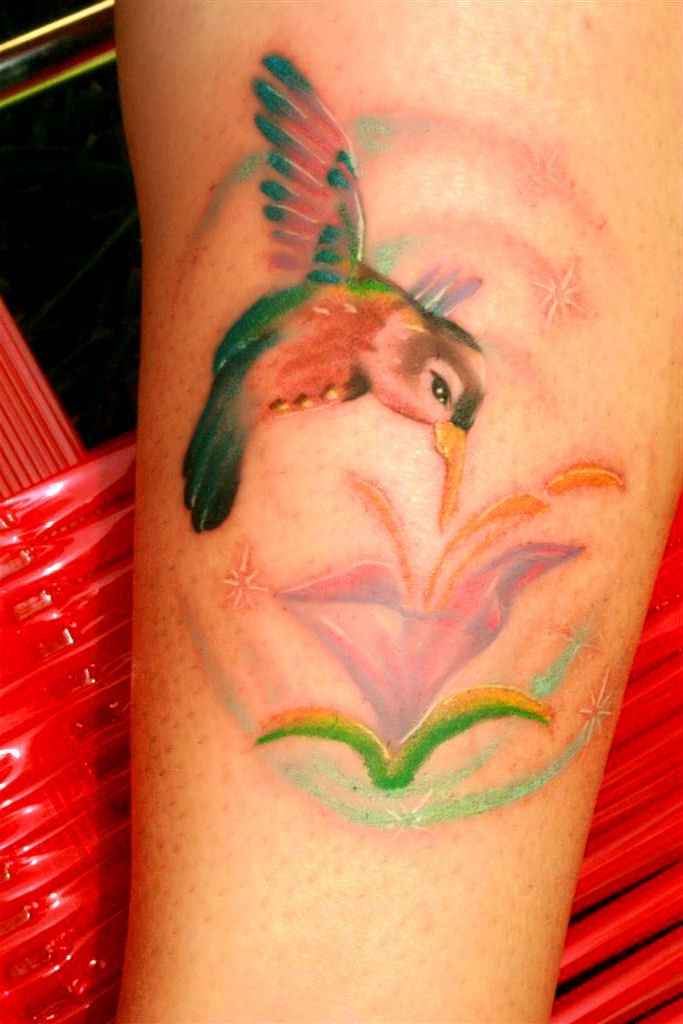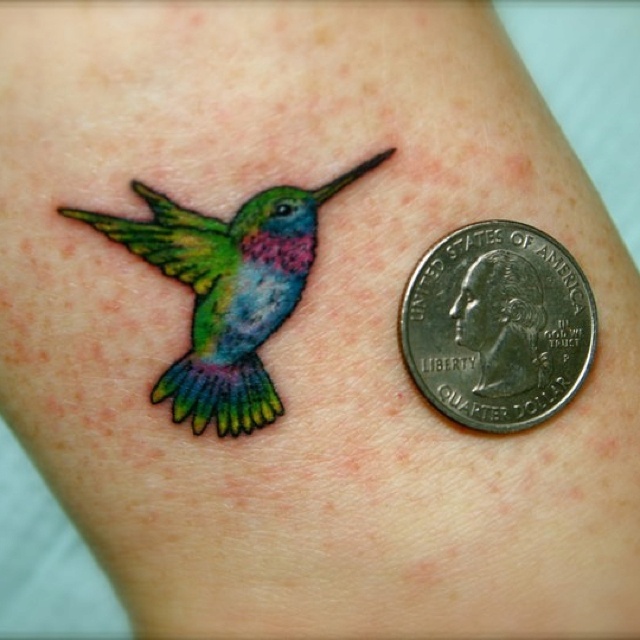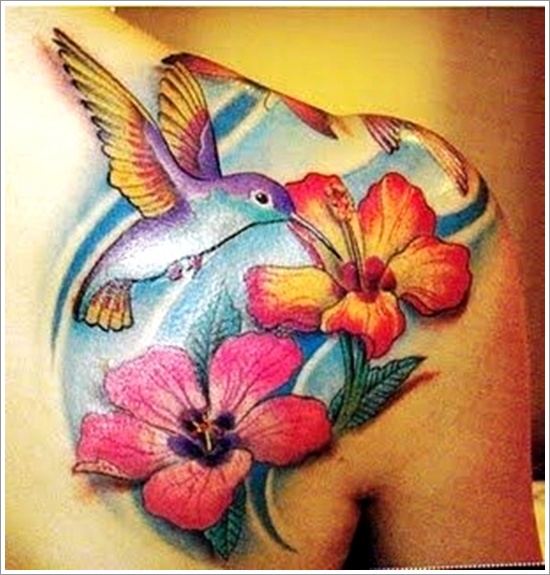 Humming Bird Tattoo Graphics
Check Out the Novel Ideas
If you wish to incarnate the image of a hummingbird in your body. Here we are with many unique ideas to guide you.
The most colorful and the enchanting hummingbird tattoo is inked on the back of the shoulder of a woman which may have almost every known color contained in it. It is definitely not a real hummingbird, but different designs and decorative circles, lines and dots gave it a shape of a hummingbird.
Here there is a tattoo of two hummingbirds, flapping their wings together ,and a girl in her dancing posture, covers the side back of the women. Three of these incarnations gives the idea of freedom and self-reliance. The color alliance adds more beauty in the design.
The colorful lotus flower, the half flipping hummingbird and the backdrop of the tattoo beautifies the forearm of a girl. What is special about this particular hummingbird tattoo? Perhaps the dew drops and the vivacious colors. The bird is ready to get some food out of the flower.
If you want your tattoo to show both innocence and evil in one , then this tattoo design is best for you. A humming bird sitting carelessly on a branch in the midst of flowers while a malevolent skull with its vicious smile and malicious eyes haunting the bird. The skull is surrounded by fiery red lines and dotted structures.
Now this one is simply beautiful. A hummingbird tattoo captured in a mirror struggling to extract some nectar from the flower. The soft and the same colors of the bird and the flower gives a soothing effect to the eyes. The bright sky with patterned clouds and the ornamentation around the mirror is lovely.