Red Bull Illume is the world's leading international photography trial for those who are enthusiastic to the world of action and adventure sports. Their aim is to paradigm the most startling and creative action sports photography across the globe and brings the public into the world of action sports.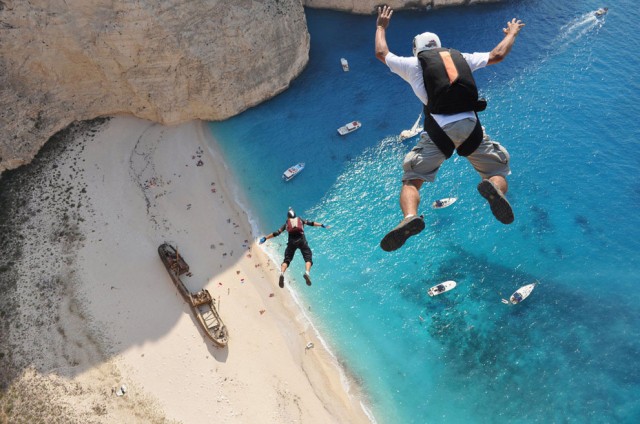 The Image Quest 2013 is the 3rd edition of the competition after 2007 and 2010. This time Red Bull received a total of 28,257 images that is almost 25% more than in the 2010 contest from 6,417 different photographers. This is an increase of almost 50% from the last competition. The submission lines closed on 30th April. The photographers appeared in this contest from 124 different countries, and the top three are from USA, Brazil and United Kingdom. 
Around a third of the total submissions were submitted in the final 36 hours making the Playground most popular. The competition offers 10 different varieties like Close Up, Creativity, Energy, Experimental, Illumination, Lifestyle, Playground, Sequence, Spirit, and Wings.
The astonishing photographs give an overwhelming feeling to the international panel of 50 esteemed and brilliant photo editors. Their job is to select 10 category winners and 1 general winner but these breathtaking images make it a quite difficult task. The winner will receive an Outdoor Kit of Broncolor Move, Brand New Leica 'S' Camera and Sun Sniper Gear. All this is worth of over 2,500 USD. Whereas each category winner is going to receive 88 P Kit of Broncolor Para, Leica X2 as well as a collection of Sun Sniper Gear.
Close up, Experimental, and the Spirit are the categories through which around 50 pictures are striving hard against each other to be the winner. The competition started in June and out of 250 finalists, top 20 has been announced but the best is yet to come. We have to wait for the final result till 29th of August.
In a free public exhibition commencing after the award ceremony, the top 50 pictures will be displayed in the bright lighted boxes from 29th of August to 15th of September. After that the Red Bull Illume will move to US. So these images will go public and the lovers of photography art will be able to appreciate the images in great backlit displays.
Red Bull Illume Photo Contest is devoted to the world of adventure sports as well as action. Its mission is not to leave any incredible image behind. For all the marvelous photographers, there is a splendid chance to attain a global recognition. As the words of Chris Burkard the winner of Red Bull Illume Photo Contest 2010 suggest "Red Bull Illume put my work on the map".