Recently, an innovative artistic movement has been seen in which a professional and her youngster took part with her inherent ability to strike the world. This collaboration is seen between Mica Angela Hendricks and her four years little daughter whose artistic taste was no doubt very fine-tuned.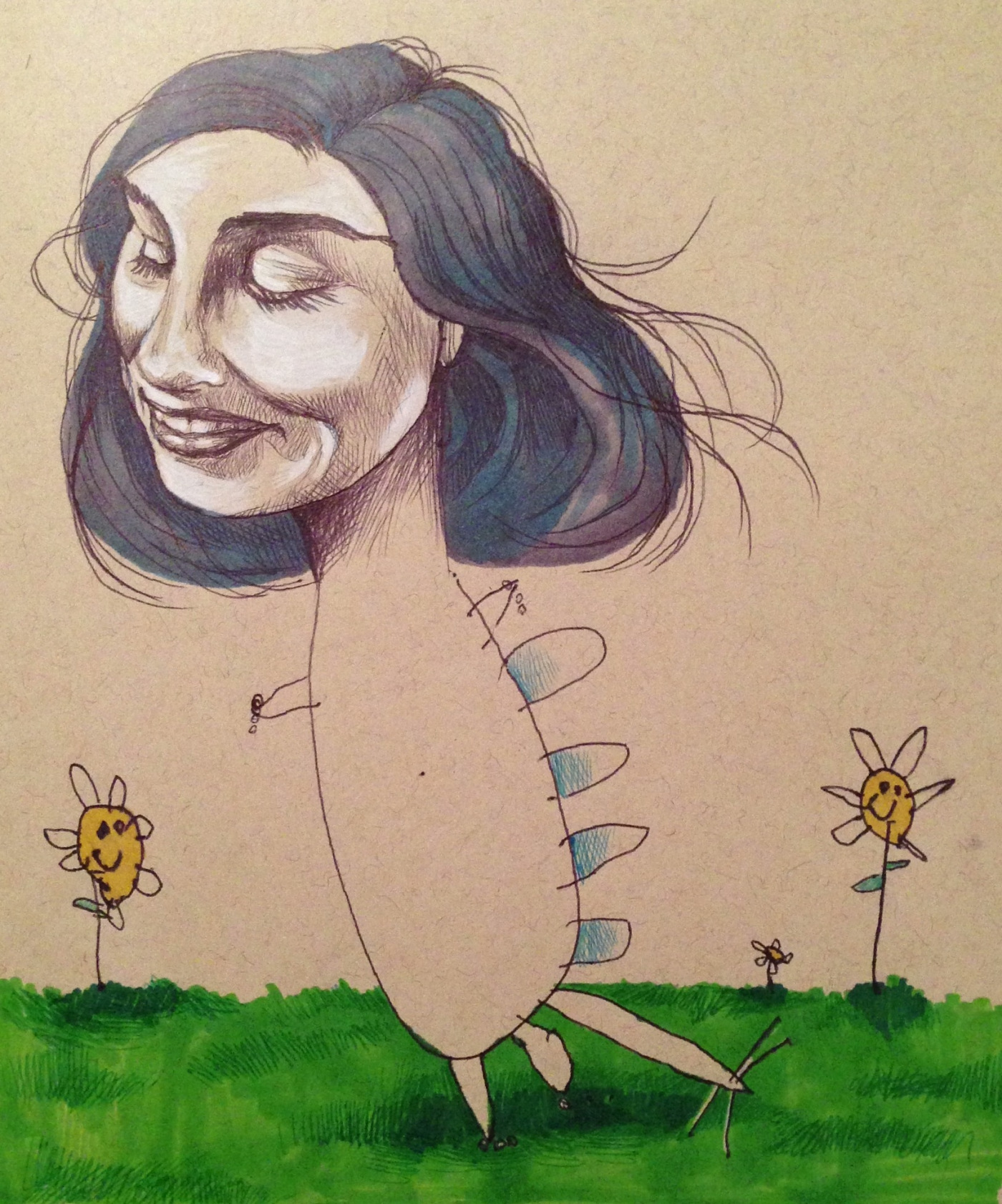 Hendricks would never have dreamed before to share her artistic treasures with anybody but it's her own 4 year girl who made her mother to participate in making of eccentric and interesting sketching. Every picture introduced by them has its initial part , the face made by the mother and the body form is made by the little new artist. Another fascinating thing about the young artist is that she portrayed only her own mind in the images. She even did not pay heed to her mother's suggestions. If she hints her to chalk out a dragon's body under a woman's face, she always has something else to do with it. She has her own ideas which bring such idiosyncratic ingenuity in her work.
The pictures which faces and facial expressions renders the experience of a professional artist. Their body formation, hands and feet shows the development of an inexperienced but refined mind. Earlier Rob Kimmel with his son endeavor to put forth their collaborated work to the world. Axe Cop and his co-action with his kid must not be forgotten in this regard.Such novelty is always a source of inspiration or others.
The making of these wonderful sketches is equally interesting. The sketch book is passed between mother to daughter and then daughter to mother again for final finishing. Earlier Mica was unwilling to share her work with anyone but her daughter's interest and creations changed her mind and she admitted that her imagination and intellectual armories brought her work to a high degree.
A woman with butterfly body,  the other with a cat or fur figure, A man with a bulky body and a leaf tail, another  woman with a centipede's body and the one with the mosquito's wings all with their dancing hands stole the attention of the world. To illustrate these images correctly is not impossible but it's challenging indeed. As no one is aware of that 4 year old child thinking and mental imagery assets.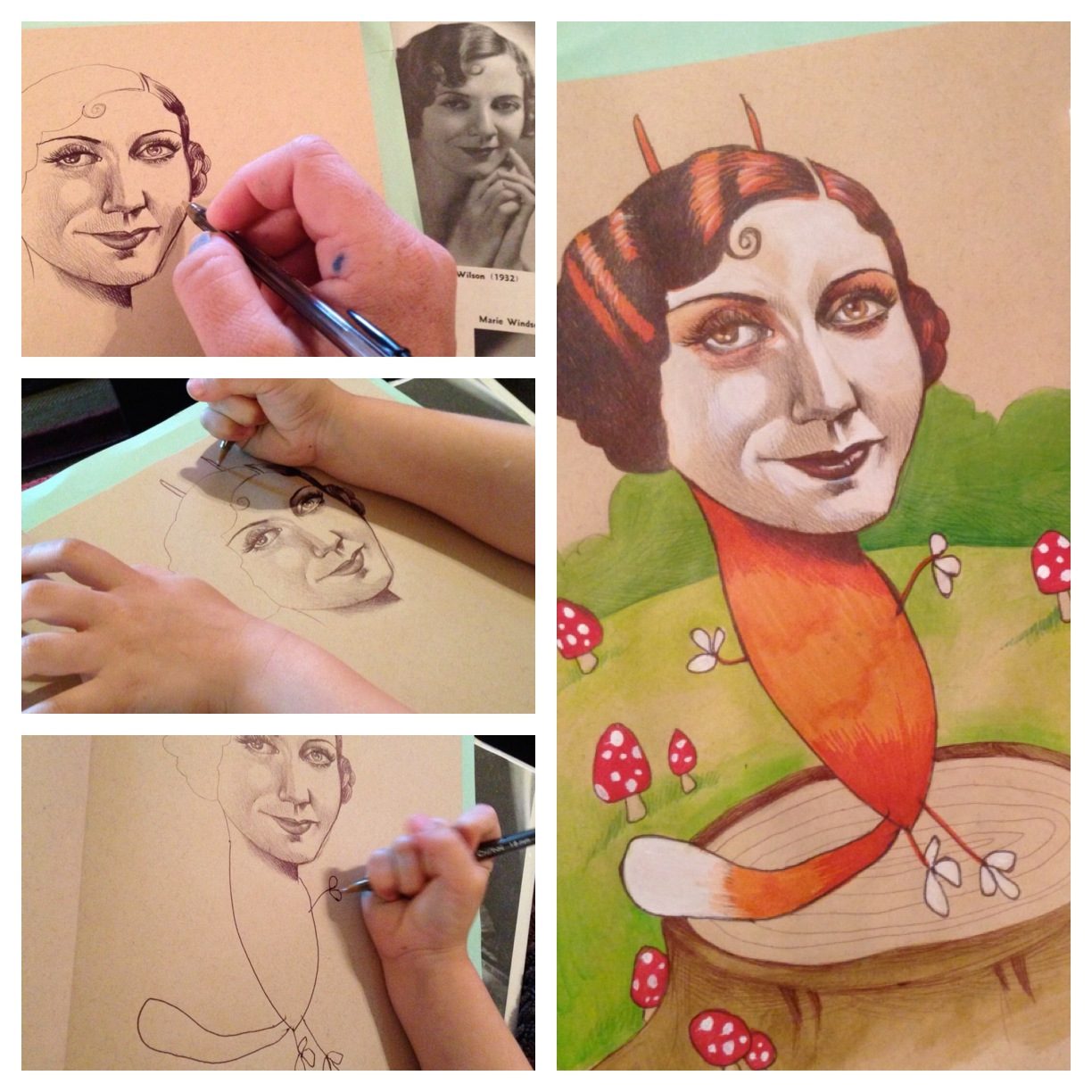 Images demonstrated on many websites clearly shows the girl's way of sketching. Her style of handling pencil is no doubt very infantile as her age but any doubts on her creativity and intelligence is also out of the question.