Fine art is basically a detachment of pictures for reality or photographic image. Whereas when we talk about the art of hyperrealism, there is a very thin line to differentiate this form of art and digital photography. One might find it hard to differentiate between hyper realistic image and high resolution picture. In short hyper realistic artist emphasize on bringing up images which are created by simple tools such as pen and pencils. These pictures are pretty close to the real pictures.
Another important thing about hyper realistic art is that these pictures are usually not drawn from a real object but are preferably a copy of any photographic image. However the size of hyper realistic image is almost 10 to 20 times larger than that of photograph. The colors and sharpness of picture is extremely high and is much better than any high resolution picture. Here are some fine examples of hyper realistic art which has left the viewers in confusion.
Pencil Art by Diego Fazio
Diego Fazio is a young, 22 year old artist who has worked on creating hyper realistic piece of art. His famous illustration of a woman where water is dripping all over her head, face and arms. This is a master piece which is quite an unbelievable work of the artist. Hence the self taught artist has really highlighted his talent with purity and dedication. The tools he used are paints and pencils.
De Graff Work of Hyper Realistic Art
The artist has chosen objects to express his idea and imagination. The artist believes that it's the best way to select an object and express one's imagination through twist and curls in the object. Hence the expression of De Graff though numerous objects like water, lemons, and strawberries has illustrated his imaginations on life. He has painted the objects so beautifully that they seem to be real object. Hence you find the great quality of work in his art. There is no doubt that the artist has justified with hyper realism art.
Pedro Campos's Contribution for the Art of Hyperrealism
A renowned artist, known for his oil paint work which has astonished many minds and left many viewers thinking the difference between reality and the objects illustrated in his piece of art. The artist believes that it is necessary to restore your personal idea in your artistic work to which you have shown dedication. Hence if one goes through the work of Campos he will surely notice the fine crafting in his art which developed a new sensibility in hyperrealism arts.
Oil Paintings by Steve Mills
Pencil Drawings by Paul Lung
Oil Paintings by Roberto Bernardi
Pen Drawings by Samuel Silva
Pencil Drawings by Paul Cadden
Pen Paintigns by Juan Francisco Casas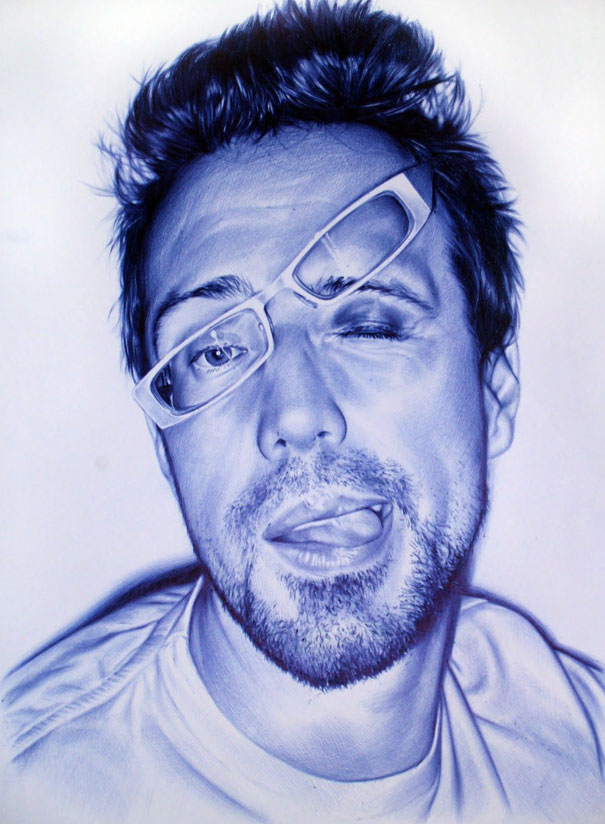 Pencil Drawings by Franco Clun
Oil Painting by Teresa Elliott
Oil Paintings by Gregory Thielker